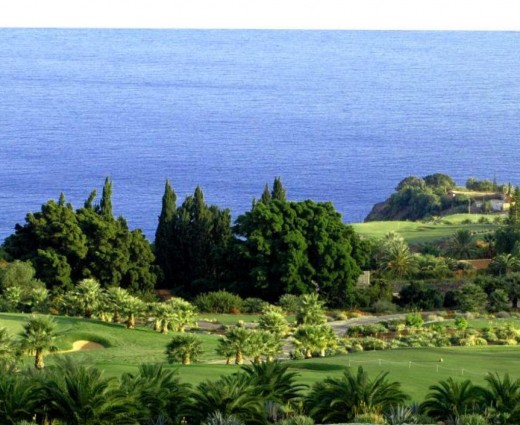 The golf course on the island of Gomera is exceptional from a number of standpoints. One is that it presents the most breathtaking of views of the natural beauty of the Gomeran landscape, the Atlantic Ocean and Mount Teide on Tenerife. The aspect which makes most impression on golfers is the setting in which they play. That setting at Tecina is second to none.
Another exceptional issue is that the project illustrates how it is possible to create a world class golf course from the most difficult of terrain (from a golfing point of view) in this day and age of modern technology and construction equipment. All credit must be given to everyone involved in the construction of the course. It has been very satisfying that all decisions taken regarding the quality of materials and specification have been to produce a course of the highest calibre. Sand has even been imported from Africa to cover all of the fairways, greens and tees.
The course is unique in that it plays, rather like a ski run, all of the way down a dramatically sloping hillside (there is 175m of elevation change from top to bottom), providing the golfer with an almost continuously downhill golfing experience. This means that the sea is in the view of the golfer on every hole, a claim that not many other courses around the world can match.
Bearing in mind the fact that the majority of golfers will be tourists wishing to enjoy a friendly game of golf, the landing areas of the holes have been designed to be wide and accommodating. However, the best golfers will be tested by having to position their shots in the right parts of the fairways and greens to gain the most advantage. There are also a number of holes, such as the 4th, 10th and 12th, which will remain in the memory for a very long time, reminding the golfer of a very enjoyable experience and tempting a swift return.
Tecina Golf

,
More info about Tecina Golf at golfinspain.com